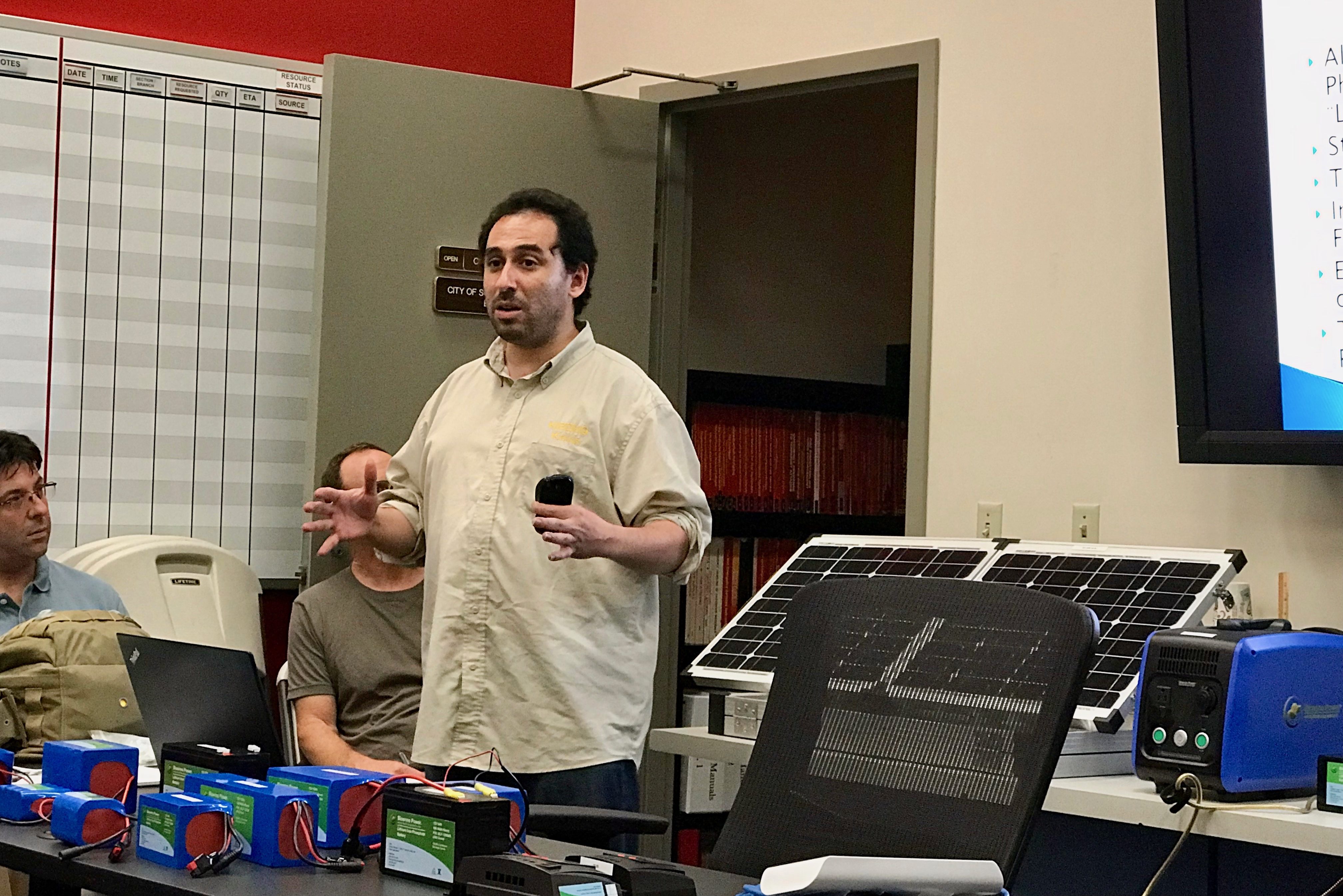 It was a full room with several first-time visitors at our monthly meeting on October 3. The draw was Kevin Zanjani, KI6DHQ, from Bioenno Power. Hams have been raving about the portability and performance of Bioenno's lithium iron phosphate (LiFePO4) batteries for over two years now. Kevin's presentation, "LiFePO4 Batteries for Ham Radio and Solar Applications" provided a deep dive into the science behind these much-sought-after components.
Kevin explained several use cases for Bioenno products beyond amateur radio. Many industries and government agencies are migrating to solar power solutions and relying on LiFePO4 batteries over traditional lead acid batteries, which are less efficient and must be replaced far more frequently.
Kevin had a nice surprise for us — he donated a twenty amp-hour battery to our montly door prize raffle. The lucky and grateful winner was Scott, KI6SC. On behalf of SPARC, thank you, Kevin for your time and generosity!
Other News
Our next club build will be a roll-up antenna, perfect for the go kit. More details to come in early 2019.
We now have a photo-packed SPARC brochure created by Tran K6NHI. We will soon have copies to distribute at public events and license exam sessions.
The regular monthly ARES NE meeting will be held at 9am on October 13 in the Huntington Memorial Hospital's Wingate Conference Room. Topics to be discussed include The Great Shakeout (10:18am on October 18) and the Statewide Medical and Health Exercise (November 15).